What is Zen?
There is a big misunderstanding about what Zen is. It is evident that it was born in Buddhism and developed in China and then came to Japan. However, Zen developed in Japan completely different from the Indian or Chinese origin. That is why the Japanese Zen may not be a part of Buddhism. Even Buddhism itself, it is well-known that the Japanese Buddhism is very different from Buddhism in other countries such as Tibet ,Vietnam etc.
The most important thing about Zen is that it is not meditation. It is a physical practise of trying to achieve the ability of seeing one's own body regardless of one's psyche (feelings, thought, desire, emotion, etc). Then one will understand that the body can make decisive act without a decision as a thought. This is the purpose of Zen and this understanding creates a big relaxation and happiness.
Why one sits long time in Zen?
When one sits for a long time, it becomes very painful to keep the posture. One needs thoughts or desires to create a change but does not need them to keep on the same posture. So one learns to control one's body without thoughts or feelings. Then one may be able to see one's own body independently of one's psyche..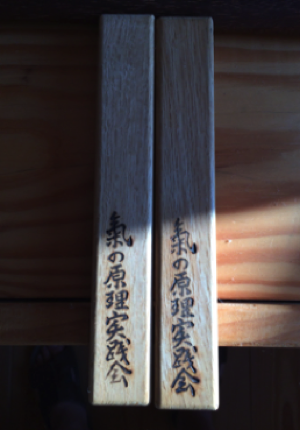 Question:
"If you do not know what to do, just sit comfortably and do not move."
I guess that by sitting comfortably you mean comfortably sitting in seiza or agura?
29/3/2020
Answer:
It is better to be sitting in Seiza or Cross legged but any posture can be OK as long as your body is relaxed and comfortable.
29/3/2020
Question:
Please explain this with an example:
"Then one will understand that the body can make decisive act without a decision as a thought"
28/3/2020
Answer:
If you do not know what to do, just sit comfortably and do not move.
First try to make a decision and if it is impossible to decide, continue to sit without doing anything. At some moment your body starts to move and do something. In the beginning it may take several hours.
Once you understand it, just keep in your mind questions and things that you have to do without forcing yourself to do them. Then you will see that your body suddenly start doing what you should do.
That is the correct moment of doing it.
This is the only way to do the right thing at the right moment. People try to do the right thing but doing the right things at the wrong moment may give a bad result. 
28/3/2020
Question / pregunta:
Según una parte de la ciencia médica dice que los sentimientos y pensamientos influyen en nuestra estado de salud, por lo cual distinguen entre mentes positivas y negativas.
¿Cómo la práctica del Zen puede contribuir a lograr un cuerpo saludable ? 
27/3/2020
Question translated to English:
According to a part of medical science, it says that feelings and thoughts influence our state of health, which is why they distinguish between positive and negative minds.
How can Zen practice contribute to a healthy body?
27/3/2020
Answer:
Medicine is a part of therapy and this is the fundamental difference from Zen or Ki training.
First difference is objectivity and subjectivity. There are two things one can do; to others or to oneself. Science and medicine are based on the idea of what one can do to others. It is easier to do something to materials because materials normally do not react. So science was developed basically on materials.
Medicine developed on people who are almost dying because then they react less. So most medical operations are done while the patient is made to sleep and does not feel anything and so cannot react.
Psychology is developed on the basis of science and medicine so it is also based on the idea of what Psychologist can do to the patient.
What is positive mind and negative mind? Positive mind makes the body works better and negative worse.
Scientist cannot see your thoughts but can measure your body and guess if your body functions better or worse. Then they imagine that your thoughts are positive or negative and study using statistic.
After that psychologist can use the statistic in order to help patients.
Since the understanding is based on statistic both doctors and psychologist can help only 50 (more or less) percent of the patients.
Zen or Ki Training is what one can do to oneself. So it is impossible to define what positive or negative mind or thought is.
You must also understand that you cannot control your mind or thought. That is why you must control your body and that is Zen or Ki Training.
You must understand your body without using names so that your thoughts or psychi (feelings, emotions, etc) do not influence your body. Then your body naturally tries to function better.
This is the basic nature of life. Oriental medicine is based on this understanding and they try to help you to achieve it but in Europe governments do not accept this idea.
27/3/2020
Respuesta traducida al español:
La medicina es una parte de la terapia y esta es la diferencia fundamental  entre Zen y entrenamiento de Ki.
La primera diferencia es la objetividad y la subjetividad. Hay dos cosas que uno puede hacer; hacia otros o hacia uno mismo. La ciencia y la medicina se basan en la idea de lo que uno puede hacer hacia los demás. Es más fácil hacer algo sobre los materiales porque los materiales normalmente no reaccionan. Así la ciencia se desarrolló básicamente sobre materiales.
La medicina se desarrolló sobre personas que estaban casi muriendo porque reaccionaban menos. Así, la mayoría de las operaciones médicas se realizan mientras el paciente están y el paciente no siente nada y, por lo tanto, no puede reaccionar.
La psicología se desarrolló sobre la base de la ciencia y la medicina, por lo que también se basa en la idea de lo que el psicólogo puede hacer sobre paciente.
¿Qué es la mente positiva y la mente negativa? La mente positiva hace que el cuerpo funcione mejor y la negativo haceque sea peor. Los científicos no pueden ver tus pensamientos, pero pueden medir tu cuerpo y adivinar si tu cuerpo funciona mejor o peor.Entonces ellos imaginan que tus pensamientos son positivos o negativos y lo estudian usando estadísticas. Después de esto, el psicólogo puede usar la estadística para ayudar a los pacientes. Dado que la comprensión se basa en estadísticas, tanto los médicos como los psicólogos pueden ayudar solo al 50 (más o menos) por ciento de los pacientes.
El Zen o la práctica del entrenamiento Ki es lo que uno puede hacerse a uno mismo. Por lo tanto, es imposible definir qué es la mente o el pensamiento positivo o negativo. También debes comprender que no puedes controlar tu mente ni pensamiento.
Por esto tu debes controlar tu cuerpo y esto se realiza a través del entrenamiento Zen o el entrenamiento Ki. Debes entender tu cuerpo sin usar nombres para que tus pensamientos o tu psique (sentimientos, emociones, etc.) no influyan en tu cuerpo. Entonces tu cuerpo, naturalmente, intenta funcionar mejor.
Esta es la naturaleza básica de la vida. La medicina oriental se basa en este entendimiento y, entonces, intenta ayudar a conseguirlo, pero en Europa los gobiernos no aceptan esta idea.
27/3/2020
Question:
What is the meaning or which is the way to do? of, to express yourself inside yourself without expressing toward outside ?  
26/3/2020
Answer:
Do not talk and observe your own thoughts, feelings, and emotions.
In other words, listen yourself.
26/3/2020
Question:
Is it possible to practice Zen without sitting for a long time ?
For example, when driving a car or walking in the woods ?
26/3/2020
Answer:
When you are moving your body, it is better to observe your thoughts.
This is not Zen practise but a part of Ki training.
It is similar to comtemplation used by religious people in Europe.  
26/3/2020
Question:
When sitting for a long time and pain comes do we continue to sit with the pain?
Isn't pain an indication that our body is being damaged?
26/3/2020
Answer:
A pain indicates abnormality but not necessarily damage. You must be able to distinguish a pain which is not harmful and one which indicates damage.
Normally the pain you experience by sitting is not damaging your body but I cannot guarantee.
All training must be done by taking risk by yourself. I know many people who damaged their feet or knees by jogging but they did not feel pain while jogging.
Cancer normally does not give pain while it is damaging the body. That is why you must be able to see your body and not be dependent on feeling of pain.
26/3/2020
Question:
There are a lot of stories of Zen masters becoming enlightened. Is this the same kind of enlightenment we get in Indian traditions?  
25/3/2020
Answer:
Since I do not know any Indian master personally. I can only judge by what they said or wrote. 
Most probably Indian people are talking about different psychological transformation but it may depend on each person and I cannot generalize my opinion.
Anyway it is not important to know about others. The only important thing for you is if you see your body or not.
25/3/2020
Question:
Being able to see one's body regardless of psyche seems very pragmatic.
But is it possible to achieve this state of living all the time or is it something we should try to find only at moments of stress in our lives? 
25/3/2020
Answer:
Traditional Zen practise is aiming for this awareness of the body all the time but it requires years of practise and it is known only one out of thousands could achieve it.
Personally I have never heard of any Japanese Zen masters who achieved it recently.
So it is enough that you practise Aikido and Ki so that you have a certain degree of your body and freedom from your thoughts and feelings.
25/3/2020